2 Weeks To a Cover Model Body
Discover how you can release the death grip on your body fat and drop those last 12 pounds in just 2 short weeks so that YOU can look your BEST EVER for an upcoming special event.
Build The Body Of A Badass
This 2,000 Year Old Lost secret, Sparks Muscle Growth, Shreds Fat And Re-Ignities Your Body's Strength Sensitivity…Allowing You To Pack On Dense Muscle And Lose Fat Without Limit!
Total Diet Freedom 
System to transform YOUR body this holiday season and Effortlessly LOSE up to 23 pounds of stubborn body fat – all without giving up the holiday feasts you love!
THE BADASS BODY BLUEPRINT XTREME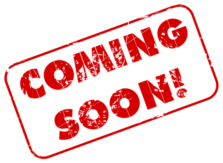 Fitness Goldmine
This will be one of the best products so far, for more info contact me at [email protected]  or become a member to get an early access.