Hi there. I'm Peter.
Most people call me Pete though.
This page is, well, about me.
Don't feel obliged to read it
However, I am a masterpiece,
so it might be worth your time to check me out.
First thing's first: if you're looking for a quick copy-and-paste bio to put on your site or use as a lead for an interview, you can just use this: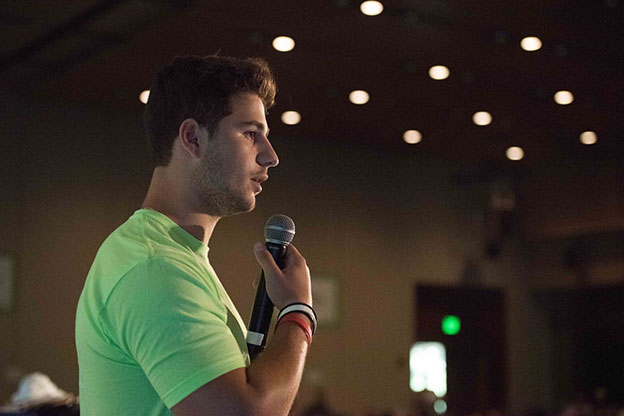 Peter Tzemis is America's Honest Fitness Coach and author of the #1 best-seller, The Badass Body Blueprint (amongst several others). Hailing from Krypton, he works with Hollywood celebrities, multimillionaire entrepreneurs, CEO's and of course, everyday superhero's with their unnaturally perfect body structure. Ambitious, challenging and unapologetic, Peter has committed his life to reanimating the corpses of 1,000,000 deserving men worldwide into the most healthy, attractive, unstoppably fit versions of themselves possible, so they too can live the life of their dreams. He lives by the code truth above all, always and forever. He's been featured by the media on all 6 livable continents and is routinely referred to as "as the best fitness coach in the world" ; " Peter's just…on another level." and " He should be illegal, that's how good he is." Peter concurs. He also loves green juice, reading books by or about great men, engaging in all sorts of debauchery, long walks on the beach, Marathon Lego-building sessions, Pokemon, meditation and defending his undefeated pushup contest. His schedule is kinda sorta stupidly crazy but media or speaking inquiries should go to [email protected]
Whew,
Now, on to the good stuff…
WHO IS THIS SEDUCTIVE SPECIMEN?
That's a great question. Been trying to answer it for years, myself. If I ever figure out a suitable answer, I'll let you know…
For a long time, my job was to be a trainer, or coach. 98% Human, 2% Demigod, I, among other things, am a self-loving badass, author, speaker, entrepreneur, angel investor and coach who just so happens to work in the fitness space. I'm also the CEO of Peter Tzemis Fitness and all subsidiary companies.
Status building and ego-stroking literature aside, let's just establish that the vast majority of my clients have been 'regular' people with regular jobs who don't care about performance, and just want to look fucking awesome. And it's to those people that I've dedicated the majority of my career.
But…it wasn't always this way. Now that we've established some expertise, let me just say, I started out in the same place as everyone else: nowhere. In fact, fitness was pretty much the very last thing I ever thought I'd be doing. Until…
GENESIS: A LONG TIME AGO, IN A GALAXY NOW FAR AWAY…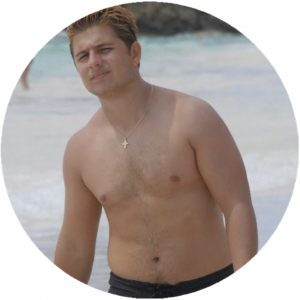 I was a fat kid. I know. Shocking, me a fat kid?
You should also know that I was and still am a massive, well endowed, book worm.
(My brother once gave me the nickname dictionary)…
However I am probably also the hardest mother fucking worker and least rational person you've ever met; Which is a result of me having a delusional belief that my bone structure and genes are the best in the world. Unfortunately these seemingly god-like genetics didn't grant me any special talents in the physical world.
I wasn't a natural athlete, but instead a chubby kid who would grind until he was better than everyone else. And as a result I couldn't get girls to notice me. I know silly to think that they wouldn't notice a prodigy.
Forced by that logic to take time out of my marathon reading sessions, I began to throw javelins, play rugby, soccer and of course, ice hockey. With a lot of hard work, I was able to work myself into a passably decent athlete, although I would never amount the star; that title was saved for my younger brother.
In my senior year of high school, I quit most sports and decided to "focus on my grades" which really was code for, party more so I can get laid. And as a result at 17, I clocked in at 239 lbs at 5'8 and remained a borderline obese and lonely virgin.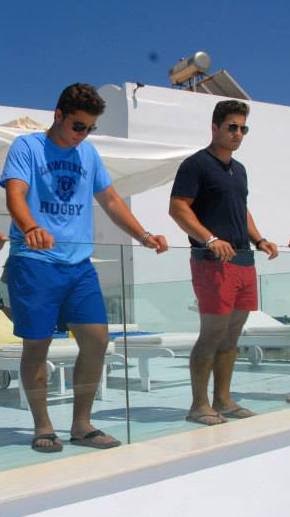 However something happened: I saw a picture of myself and realized that I didn't like the person in it. The guy in the picture looked…slow. Stupid. Lazy. Resigned. I didn't view myself as any of those things; I knew I really wasn't that person.
Put simply, I came to the conclusion that who I really was in no way matched the physical manifestation of me. And I wanted to change that. I thought that with some time and effort, I could look like the guys in the movies…instead of the guys serving me the popcorn there.
Being a bookish sort of guy, I dove headfirst into all the fitness literature I could find. I read everything on training, nutrition and supplementation I could get my hands on. I read for hours and trained for hours—and made every single mistake!
The thing about reading everything is that there is just so much bad information out there. This is probably something you've noticed for yourself. Everything you read seems to contradict everything else you've read.
And, for the most part, you never really know what's right, or wrong, or just plain stupid until you try it. So I tried everything. And it worked sorta…
Despite the fact that I made mistakes, I DID make progress: in a two months I went from an obese 139 to a shredded 170. Six months later, I'd packed on almost 30 pounds of muscle, and was back at 200, but with radically different physique.
Over that first year, I completely changed my body and my life. I went from hating beaches to loving them, loving shirts to hating them, and being uncomfortable with my body to being a fitness model and a Transformation Champion.
And, again, this was despite my mistakes.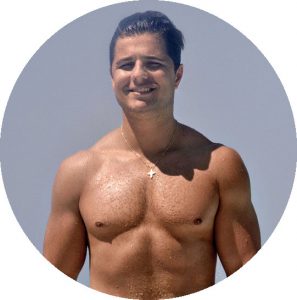 However, those mistakes were the best things that ever happened to me. Stumbling onto methods I would not have otherwise been aware of, my mistakes helped me come up with systems that became the cornerstone of my career, and allowed me to do all the cool and impressive stuff I told you about earlier.
The other thing was that for me to upset the status quo, I would have to understand it better than anyone.
This important part is this: getting into shape changed everything for me. It changed nearly everything about me. I grew more confident and assertive, more ambitious, and more successful in every area of my life, from school and work to my personal life.
And I decided I wanted to help other people do that, too. I continued learning as much as I could, got certified as a trainer, and the rest, as they say, is history.
Which brings us to the now.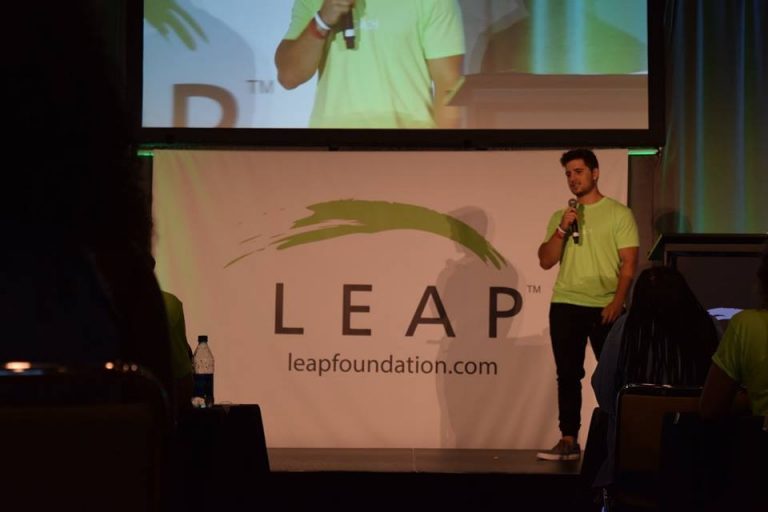 These days, I spend a lot less time training people in the gym than I used to, though I still do have a few select clients. However, the majority of my work is as a writer, entrepreneur, and consultant. I advise a lot of companies, have invested in several others, and am part of a growing community of angel investors who are helping push exciting technology, especially in the fitness space.
But even with all of that, a good bit of my time is spent helping people one on one, through either online fitness coaching, the solution or business coaching programs.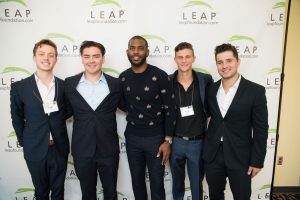 (Hanging out with Chris Paul of the LA Clippers, The co-founders of LazyWaves surf apparel and professional athlete Jerry Rizzo)
And, of course, I'm not only the CEO of Tzemis Fitness Systems (as well as its subsidiary companies), but also the Editor-in-Chief of this very site.
In that capacity, I have always been absolutely committed to making TFS the premier resource in the world for all things related to health, fitness, sex, business, and personal development.
To that end, I spend my days working on secret projects that will make this site better, this business bigger, and expand the reaches of Project Shredded. I write articles, create countless products and come up with new systems.
All in all, I'm just a boy trying to leave a mark on the world. Every day, I do my best to keep this baby on the path to ultimate success. It's pretty awesome, and I truly hope you'll come along for the ride.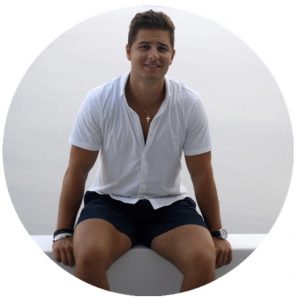 To Fitness, Freedom and Fortune, 
Peter Tzemis,

America's Honest Fitness Coach
P.S. Not that any of this is really relevant to you, but, if you're interested in some more personal stuff, here's pretty much everything you need to determine whether or not you'd enjoy hanging out with me.
I love super heroes, Pokemon, biographies and poker. I dig surfing, skydiving, Green juice, and really fucking fast car's.
I believe that King Leonidas of Sparta and I are kindred spirits and that Elon Musk is the reincarnation of Tony Stark.
Without a doubt, I prefer physical books, and emphatically experience physical pain whenever I think about the rate at which they're being eclipsed by digital ones.
I believe that everyone needs a mentor to succeed and that the Hero's Journey is the only path to complete success in this world.
I absolutely refuse to censor myself about anything, ever. Along those lines, I'm an outspoken advocate for marriage equality and gender equality.
My workout, study and party playlists are one and the same; EDM Party That'll probably never change, as I believe (and will aggressively assert) that Showtek is fucking awesome!
I have the unfortunate distinction of being an absolutely die-hard fan of the Toronto Maple Leafs, and as a result live in a state of near-constant disappointment.
I love full-blown, coma-inducing cheat days and don't think chocolate is going to ruin your diet. I enjoy a little kick to my food and regularly eat chips, ice cream and burgers to stay shredded. I don't eat mushrooms because, dude, they are fungus. 
Truth above all; always and forever.
Most importantly: I have an incredible, obnoxiously loud, greek family, the most amazing friends and mentors in the world and I love my fucking job – because, well, I am the best at it.
Subscribe for
fitness advice daily
Join for free along with 100k others.